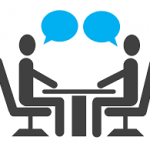 Looking for help with competency writing and interviews?
If so, then please come and join us on Monday 20th November in Newport.
Mike Rowley a Career Transition Adviser with the Home Office will be giving a 2 hour presentation on useful hints and tips on how to write a competency statement; how to prepare for an interview and how to deliver your competencies in the interview.
Date: Monday 20th November 2017
Time: 2pm to 4pm
Where: Intellectual Property Office, Concept House, Cardiff Road, Duffryn, Newport NP10 8QQ
To book your place, please register online here.
Please contact Louise Ferris if you have any queries.
Civil Service Local is committed to ensuring that wherever possible our events are accessible to all participants. If you have any specific requirements that will enable you to fully participate, please let us know and we will endeavour to make any reasonable adjustments.