It's time to dig out your festive woollies, dress up for Christmas and support The Charity for Civil Servants' Christmas Jumper Day on Thursday 14 December. (For those of you who've seen their latest campaign on caring, you might want to link your office jumper day to their give help ask).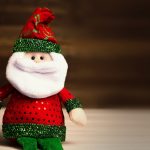 You can also extend the office fun and join their Christmas Sweepstake by emailing the Charity's Fundraising Team.Winners will be announced on Friday 15 December.
To request a Sweepstake, or for further information, contact the Fundraising Team on 020 8240 2442/8.