We have a number of volunteering opportunities for you to help and inspire young people in Worthing, West Sussex.
They are specifically:
Careers Day
The whole year group select workshops for each hour throughout the day. This gives the students chance to chat about particular professions and career paths with business partners.
Careers Fair
A Careers fair that can show students all the differing opportunities and to enable them and their parents to chat to professionals.
Business Enterprise Day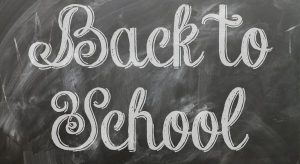 All the year 7 students will create business entrepreneur teams to design, make and market a product to a panel of judges.
Tenner Challenge
All Year 8 students split into teams to create a profitable business with just £10.
The Big Interview
All Year 10 students face a formal interview to give them experience and to help to determine their Work Experience placements
Work Experience Week
The whole year group attend businesses around West Sussex and beyond to experience the world of work and put in to practice the employability skills they have learnt. To support as many students as possible enabling them to progress and learn
Mentoring
Selected students are offered the opportunity to have a Business Partner mentor.
We are looking for volunteers for the following dates and locations:
Wednesday 5 December 2018, Worthing High School, Worthing —TBC – Business Enterprise Day —Year 7
Through February and March 2019, Worthing High School, Worthing —as required – Tenner Challenge — Year 8
Thursday 7 March 2019, Worthing High School, Worthing —08.15 to 11.00 or 11.00 to 14.15 - Big Interview Day— Year 10
17-20 June 2019, Worthing High School, Worthing —9.30—15.00 - Work Experience Week —Year 10
Throughout the year, Worthing High School, Worthing —1 hour per fortnight – Mentoring —Year 11
There are also opportunities at Durrington High School who run a programme of events throughout the year, which include:
National Careers Week – (usually 1st week of March)

An annual event for whole school. This event brings industries, FE, HE and apprenticeship providers together to inspire the students on future careers paths.

Careers Day – (usually mid May, this year 16 May)

Year 10 (age 14/15) students complete a carousel of events, CV workshop, Mock interviews, Transition, What's my line, Apprenticeship workshop

Careers Fair (September 2019, date tbc)

Year 11 students & parent/carers meet people from industry and college and apprenticeship providers. Again all under one roof at DHS – students are preparing what they will do when they leave DHS.
Why get involved?
It's good for your CV
To give back to your local community
Help the next generation
Develop your skills
It's a fun interactive way to volunteer
It can be a one-off commitment
It can be very rewarding
If you are interested in taking part in any of these activities please email stating which date and opportunity. Laura.Dawes@hmrc.gsi.gov.uk (careers fairs) lorraine.brockhurst@hmrc.gsi.gov.uk or Tracey.Betts@hmrc.gsi.gov.uk
Before expressing your interest, please discuss this learning/volunteering opportunity with your line manager to ensure you are able to take the time away from your work. Any T&S to be paid by your home department.