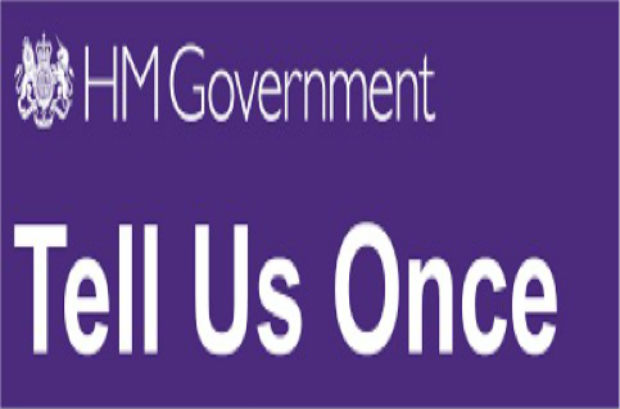 The idea of helping make things easier for bereaved families after a death seems like a simple one but before the Tell Us Once (TUO) service existed it was a different story. On average a next of kin had to contact Central and Local government departments 7 times to inform them of the same death. At a time when families were feeling the loss of a loved one this approach to reporting deaths wasn't helpful.
The Tell Us Once service was designed to make things simpler. It is a voluntary service which allows citizens to build on the information provided to a registrar when registering a death and have it shared with other relevant Government Departments, removing the need to engage with each one separately and supply numerous copies of the death certificate.
During the 17/18 year 399,000 citizens used our service, resulting in 2.4 million notifications being issued to partner organisations.
Tell Us Once can notify organisations including:
Local Authority services such as Council Tax, Blue Badge, Electoral & more.
HM Revenue and Customs (HMRC)
DWP
HM Passport Office
Driver and Vehicle Licencing Agency (DVLA)
You can also choose to inform some public sector pension schemes, so that they can cancel future payments and avoid overpayment.
The service is available in 396 local authorities across England, Scotland and Wales, either face to face with the registrar, online or via a dedicated telephony team.
The TUO service is a fantastic example of partnership working between Central and Local government. It is a service which puts citizens at the very heart of everything we do to help them when they need it the most.
If you have any questions about the service or would like to find out more, please email tellusonce.communications@dwp.gsi.gov.uk