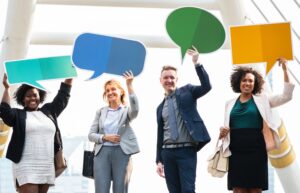 Join us in Exeter for this discovery session, where Civil Service Local and the Samaritans will:
Discuss mental health and wellbeing in the workplace.
Provide tips for listening to colleagues and family members.
Discuss the work of the Samaritans locally.
This session provides an opportunity to discuss mental health and wellbeing in the workplace. The listening tips will help delegates to have better conversations at work and at home.
Details of the event
When: 21st January 2019
Where: Longbrook House, New North Road, Exeter, EX4 4UD (Third floor conference room)
Time: 10:30am – 11.30am
This event is suitable for Civil Servants at all grades  
Please note that you will need to seek approval from your line manager and any travel and subsistence costs must be met by your department. This is a learning and discovery event and may count towards your 5 a year learning and development days.
Please be aware that there is no parking available at the venue, but the office is close to Exeter Central train station and there are public car parks nearby.
If you have any questions please email nicholas.frampton@cabinetoffice.gov.uk
Book your place on Eventbrite here
Civil Service Local are committed to ensuring that wherever possible our events are accessible to all participants. If you have any specific requirements that will enable you to fully participate, please let us know and we will endeavour to make any reasonable adjustments.