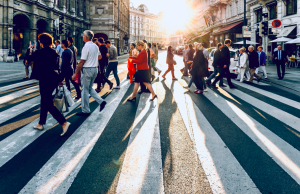 The Census is a once a decade survey of the UK population. The Office for National Statistics (ONS) is responsible for the census in England and Wales, Alongside ONS's other statistics, it provides detailed information and statistics that drive future decisions and the direction of the country. Their challenge is to get it right! The right questions, the right technology, the right numbers at the end.
Our interactive sessions will provide an early opportunity for you to hear from colleagues from ONS about their plans for the 2021 Census – how it is evolving to reflect changes in society, using new technology (the Census is moving online). We will outline how the Census fits into ONS's wider transformation – how it will be integrated to ONS's other surveys and administrative data work.  We will also explain how ONS work with partners – government, community groups and the public - to make the 2021 Census a success.
Details of the event:
When: 27th February 2019
Where: IPO, Concept House, Cardiff Road, Duffryn, Newport NP10 8QQ
Time: 10:30-12:30
This event is open to Civil Servants at any grade.
Book a place  here
Please note that you will need to seek approval from your line manager to attend and any travel and subsistence costs must be met by your department. This is a learning event and may count towards your 5 a year learning and development days.
Please be aware that there is no parking available at the venue.  Public transport to the venue is available. The number 30 Newport - Cardiff - Newport bus  which travels from the centre of Newport to the centre of Cardiff, stops very close to the venue.
We are unable to provide refreshments but there are onsite facilities for refreshments and snacks.  Please feel free to bring refreshments along with you to the event.
Civil Service Local are committed to ensuring that wherever possible our events are accessible to all participants. If you have any specific requirements that will enable you to fully participate, please let us know and we will endeavour to make any reasonable adjustments.
For more information please email bernadette.newton@cabinetoffice.gov.uk
Photo by Jacek Dylag on Unsplash