You have some experience in the civil service.
You have expertise in one or many roles.
You may or may not have a qualification.
Or you may just have a different viewpoint to share.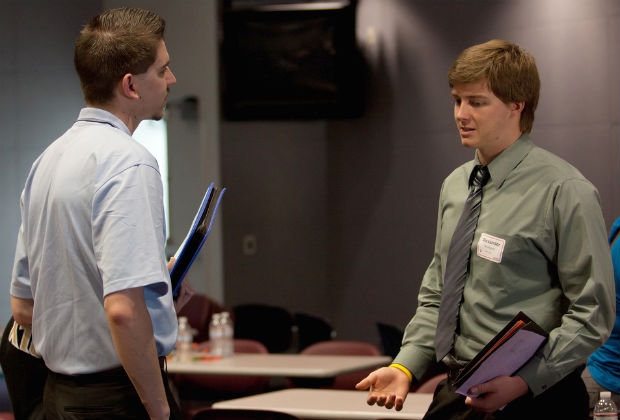 Civil Service Local has been operating a mentoring matching service across the country for some time. We have a list of mentors who give their time voluntarily to help others throughout the civil service. However, mentoring is now becoming a more mainstream method of personal development - rather than being mainly for those on fast track management or apprenticeship schemes - and the demand for mentors is increasing.
We've had some success recruiting new mentors through our Mentoring Master Classes and you can read more on these blog pages.
Another way of testing the water to see if being a mentor is something you would like to do is to take part in Speed Mentoring. This is where a group of mentees are placed in a room with a group of mentors. The mentees are then given a short time with each mentor to share an aspect of their work where new ideas or a different perspective will help them move forward. The mentee will go away with a few ideas about what to try next - or simply a confirmation that they are already doing the right things. The civil service as a whole gains by sharing expertise and experience across departmental boundaries, breaking down the historic silos of old ways of working. James Pritchard from CS Learning is going to be facilitating sessions at Civil Service Live events around the country and I have been asked to help recruit more mentors for these events.
Obviously I would also like to encourage you to consider the more formal mentoring roles that can take a few sessions across a larger timescale. Research suggests that often the Mentor gets as much, if not more, out of the relationship than the mentee. You get to strengthen your coaching and leadership skills by working with individuals from different backgrounds and personality types. One area of concern within the service is the age gap between long serving and relatively new staff. Values and styles have changed dramatically over recent years and bridging this gap can be both challenging and yet give a great deal of satisfaction. Managing people who are different from you is a valuable skill, especially as we grow more diverse, as is the ability to keep asking why we do things in a certain way or is there another way we can do this task.
Whilst we are making getting better at recruiting new staff and benefiting from inward and outward secondment, we also need to understand the importance of developing and retaining the excellent people who already work for us. Mentoring provides challenge and support that will encourage people to stay within our organisations whilst improving their skills and your personal impact will continue long after you have moved on.
So why not try Mentoring. Start with the Speedy version - there's no long term committment and you will gain a lot of pleasure and satisfaction from sharing your ideas with others - and then consider adding yourself to our list of Mentors (soon to be a self-service version on the CS Learning website).
Email me at john.haskey@csresourcing.gsi.gov.uk if you want to try being a speed mentor at this year's Civil Service Live.
Alternatively if you want to be involved in mentoring on a longer term basis, complete the Expression of interest form stating whether you want to be a Mentor, a Mentee or both. Someone from my team will then contact you to complete a short profile of what you can offer.
I look forward to hearing from you.
[Photo above by Brian Ujiie on Flickr. Used under Creative Commons.]