The fourth Talent Management Programme for Administrative Grades in the North East has just ended with a fabulous presentation event.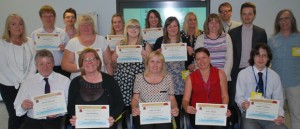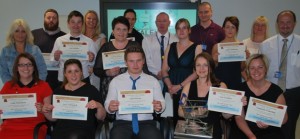 Future leaders and managers from HMRC, DWP, DeFRA, Skills Funding Agency, the Legal Aid Agency,  HM Passport Office, have completed a ten-month programme to develop their leadership skills.
They participated in five two-day learning sets covering core competence areas of collaborating in a team, leading, communicating, building capability for all and managing a quality service .
Each participant had their own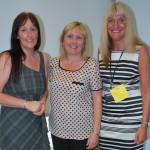 mentor from another department who encouraged and challenged them to put their learning into practice. An important part of this programme is cross-departmental working, where participants have the opportunity to share good practice and ideas.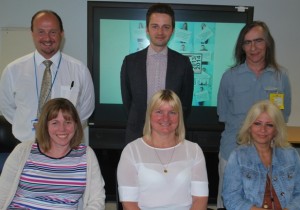 Participants worked in two groups, calling themeselves 'The Grade Escape' and 'Stuart' and presented in a fun and informative way to their line managers and mentors to show what they had learned and how their confidence had grown. They thanked their line managers, mentors and the facilitators:  Sarah Heslop, DeFRA;  Craig Fairless, Rural Payments Agency; Tony Jennings, DWP; Jill Richardson, DWP; Phil Traise, HMRC; and Mandy Linsley, HMRC for thier support.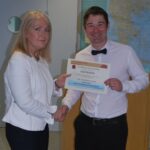 Claire Emmerson from the  Legal Aid Agency represented the Civil Service Local North East Steering Group and presented participants with their Certificate of Learning. Claire wished participants well and encouraged them to continue with their learning.
Many of the Talent Management graduates will be available at the CS Local Exhibition Stand at CS Live Newcastle on 3 July.  Come along and say hello and hear from them about their experiences on the programme.