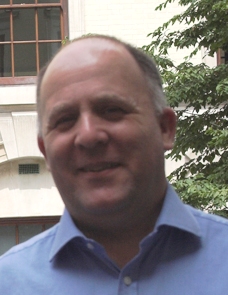 On Monday evening I attended a reception held in 70 Whitehall, the office of the Minister for the Cabinet Office and Paymaster General, Francis Maude. It was good to see colleagues from a number of departments who had worked together to make the Civil Service Live events a success across the country. Jayne Krol who worked on the Liverpool event represented our team in the north west together with Donna Donaghey from London and Leo Castledine, Head of Civil Service Local.
Francis Maude talked briefly, thanked those attending and asked us to pass on his thanks to all involved in making the events a successful learning experience.
Looking out from his functional, but spacious and pleasant office at the view of Horse Guards Parade and the back of Number 10 that few of us have seen, it seemed a long way from my first posting as an Executive Officer in the Manpower Services Commission, on detached duty from Birmingham to a Jobcentre in the East End of London.
The Civil Service is an amazing place to work, with an incredible variety of roles and opportunities.
The 'Two Years On' report (title may change) will be coming out very shortly which will show the next steps forward for the 21st Century Civil Servant.
The Cabinet Office have also been tasked with creating a Leadership statement and strategy for the Civil Service, which is meaningful to all levels of leaders, not just the SCS. They have consulted Permanent Secretaries and Directors General but they would really like a non-Whitehall perspective and to include a much wider selection of junior grades, many of whom have a vital role to play in leading the Civil Service of the future.
I am looking for locations around the south east of England where I can arrange for a workshop to allow further discussion and contributions about what it means to be a leader in the civil service. No longer than 2 hours, for between 20 to 40 people per session and the Cabinet Office will provide a speaker.
Please add a comment or email me if you want to know more.
You may not have made it to Civil Service Live but there are still planty of ways to get involved with building the Civil Service of the future. Are you using your '5 a year' days for development or your employer supported volunteering days? Joining or helping organise one of these sessions is a good way to start.