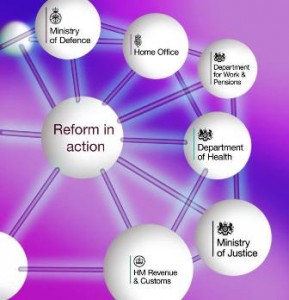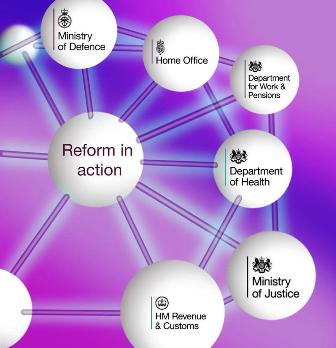 We have some cross departmental events coming up in the new year, that you may like to attend:
Parliamentary Outreach sessions- where you can learn more about the role of Parliament and the Civil Servant:
21 January 0930 to 11.30 am at HMRC (Her Majesty's Revenue and Customs), Compass House,Southampton
3 February 10.30 to 12.30 pm  at HMCTS (Her Majesty's Courts and Tribunal Service) in Crawley.  If there is a high demand, there may be another session from 13.30 pm to 15.30 pm
10 February 11.30 pm to 13.30 pm at ONS (Office for National Statistics) in Titchfield
Three new quarterly networks
Elizabeth Austin-Hancock from the Maritime and Coastguard Agency in Southampton, is helping to get these networks off the ground and we urge you to think about what you could gain and  also give to the following quarterly events.
Employee Engagement
We all know that we need committed, motivated, and happy employees to achieve goals, but how in reality do we with limited resources manage to achieve this? For example, does your organisation have:
clear direction and leaders who empower employees to achieve their goals;
engaging managers who treat their people as individuals, and coach and stretch them whilst taking account of their wellbeing;
employees that are seen as central to the solution; and
values which are reflected in day to day behaviours.
If you can answer "yes" to any of these points, then we need you to be part of the network to share how you make this happen.   If you answered "no" to any of these points then being part of a network which is focussed on practical solutions could help to make your working life and those of your colleagues easier.
Doug and Frazer from the The Engage for Success Movement have offered to come along to the first meeting which will now be held on 14 January at 10.00 am to 12.00 pm in the HMRC building, Wingfield House, 316-334 Commercial Road, Portsmouth to share their expertise and real practical help.
Equality and Diversity
Actively encouraging a diverse workforce and fostering a culture where everyone has the opportunity to reach their full potential can hugely benefit an organisation.  If you want to be part of an exciting network going forward, the first meeting will be held on 14 January at 13.00 pm to 15.00 pm in the HMRC building, Wingfield House, 316-334 Commercial Road, Portsmouth.  There are many different topics which fall under the heading of Equality and Diversity, and to start the network off, Richard Barritt the CEO from Solent Mind is going to come along and talk about mental health at work.
Continuous Improvement
We are all seeking to support and implement changes to make the services and products we provide better quality and more cost-effective. The potential benefits of continuous improvement are substantial, and all the more valuable at a time when resources are constrained. Through making better use of our own and others' expertise we can make a significant difference to our work's quality, cost-effectiveness and impact.  This network is all about learning from each other.  If you need some ideas providing better quality and more cost effective services, or you can share your successes then this forthcoming network is one for you.
Places are limited so don't delay and contact:
Parliamentary Outreach: liz.challand@csresourcing.gsi.gov.uk 
Networks: Elizabeth.Austin-Hancock@mcga.gov.uk