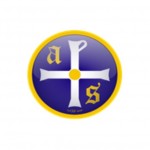 We're getting ready to launch a new project as part of our Inspiring Young People initiative. Our latest challenge is to run a 7 week programme for older pupils.
It starts during the week commencing on 02 March 2015 and due to student holidays, will finish on 06 May 2015. There will be a series of sessions held in different offices as well as the sixth form college with which we will be working in partnership.  The 2 hour sessions will be weekly and include a tour of workplaces as well as some interactive sessions and practical advice.
The purpose of our new project is to work with students in schools and colleges to target students without career plans or aspirations. We will work with Year 12 pupils (lower-sixth form) to help prepare them for life after school and also promote the breadth of career options the Civil Service can offer as a major employer in our local towns and cities. We hope our pilot will be a success so we can repeat it at other schools and colleges in future.
We'll keep you up to date on our progress here.