I've just heard from a colleague in the Legal Aid Agency (LAA), Victoria Gray, that back in November one of their staff was the first ever student to complete an Operational Delivery Qualification (ODQ). Ty Shadda, a senior caseworker in their Recovery Services, was also awarded a trophy by Director of Case Management, Shaun McNally, for being the first LAA colleague to graduate from the Operational Delivery Programme. You can read about what Ty said about the experience later in this blog.
Victoria is very keen to tell us about the benefits of job shadowing, both in itself and as part of working towards the ODQ.
Victoria's story
The Legal Aid Agency (LAA) currently has 130 Students studying for an Operational Delivery Qualification with City and Guilds and The Chartered Management Institute (CMI).
Victoria, the LAA Operational Delivery Qualification Manager and CMI Graduate combined the academic element of the student journey with the opportunity to access practical experience via shadowing not only within the LAA, but within the wider Civil Service demonstrating how we can collaborate and partner with one another.
As a former student I know how important the theory and accessing practical elements of the course can be.  As the ODP Qualifications are primarily delivered by e-learning, I wanted to ensure that students had the opportunity to test their new skills in a practical environment – and what could be better than within another operational delivery role in another area of the Civil Service?
Since September 2014, LAA Students have shadowed with other teams such as Special Investigations and Project Management as well as a selection of government departments including:
The Public Defender Service with Matthew Jones and Wendy Lewis.
The Houses of Parliament with the MOJ, Liam Walsh and Andrew Leach.
HM Courts and Tribunals Service (HMCTS) and Julie Pertolla of Birmingham Crown Court.
HM Revenue & Customs (HMRC) Fraud Department and Dave Maguire
Currently opportunities are being arranged with the Department for Work and Pensions (DWP), the Home Office Border Force, HM Passport Office in Bristol, The National Archives and the Department of Culture, Media and Sport to name but a few. This enables students to have a balance between applicable work but also an element of personal interest.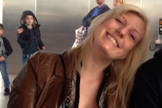 Rachel Humphries a Secretariat Officer and Level 5 ODP Student is currently studying her 'Recruitment, Selection and Induction' Unit and decided to shadow Ministry of Justice (MOJ) Shared Services which was arranged by Sheila Fishwick.
I spent an enjoyable few days shadowing Shared Services, in their head office Newport South Wales. It was fascinating to see how big their office is and what goes on inside. It was very valuable for my role, as it gave me a wider understanding on the recruitment and vetting process, which I can share with others within my team when recruiting.
To date Victoria has managed to match her students with their requests…….however one request to shadow 'The Queen' is proving more difficult!
Ty's story
Going back to Ty's story, Ty was interviewed for the LAA intranet and had this to say when asked for his thoughts about the course and his future plans.
I'm a massive fan of Civil Service Learning and I was lucky enough to have worked with Lesley Warwick (former LSC Senior HR Consultant) when she was sorting out the LAA access to the website. Lesley was so passionate about the project and explained to me where we were heading with it and what the benefits were. Well, her passion got me hooked. I came across the Operational Delivery training around May - the same time my manager sent an email around about it. I found it very interesting, so when I had some free time I would login and do a few of the recommended courses. I think they've really helped develop my skills and I feel I have a better understand of my own abilities.
In August Ty found that he had taken so many of the recommended courses it seemed logical to undertake the full qualification. How did he find the course and what was his favourite part?
I found some of the earlier assessments easier than the ones at the end of the recommended learning. I learnt a lot about the processes and procedures that are used by the whole of the Civil Service and it was interesting to see how they are applied in the LAA.

I think it was a really useful starting block for a profession in Ops Delivery and my favourite part was gaining a new prospective on OD and almost shifting my thinking about the way I do day-to-day work. I've found some of the learning materials were things that we tend to do every day, but it's nice to get some reassurance that we are doing it correctly and together - it's a little confidence boost.
What are Ty's future plans post accreditation?
I'm looking to help others in my department complete their Ops Delivery training, and for myself, I'm going to move up and start level 5.
Next steps
Victoria's and Ty's stories help us to see the benefits that can result of both Job Shadowing and taking qualifications in improving our customer service, knowledge of the wider civil service and our personal development.
Shadowing can be very beneficial, if you could offer a shadowing placement please let me know, both Victoria and I am always looking for Civil Service Departments that can offer a great experience to enhance student learning.
And if you are an ODP student (or know of one) who would like to visit the Legal Aid Agency please email Victoria.gray@legalaid.gsi.gov.uk
Thanks to Victoria for writing the material for this blog.