The house was called to order with a well-delivered overview of Civil Service Local that included a new video presentation highlighting the work the network does.
Members of the network's Academy programme then encouraged the audience to become involved in their Opening Doors project, which is designed to change public perceptions of the Civil Service by using social media.
Gary Hart, from the Houses of Parliament Outreach Service, was next to appear in speaker's corner with a challenging but fun quiz about parliament, using the answers to illustrate how it works. Gary's depth of knowledge was evident, and he spoke with ease and humour about the history and functions of both the House of Commons and the House of Lords. This made for an entertaining session that spanned parliamentary history from Queen Anne's rejection of the Scottish militia bill, via the Speaker's lavatorial requirements in the Commons, to last month's general election and how one re-elected MP used a sideways seat-shuffle to reclaim his usual position on the Commons benches.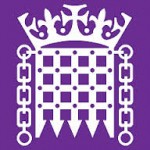 If you're like me, your only engagement with parliament is probably a date with the ballot box once every five years. This needn't be the case, and Gary outlined the various ways we can engage with parliament, have our voices heard and be part of the parliamentary process. It could be something as simple as finding out who your MP is - via www.parliament.uk - or contacting them and asking for a question to be raised on your behalf in the House of Commons.
The mysteries of how of a bill passes through various stages until it becomes law were explained, as were the roles of select committees and e-petitions. Relevant questions about Civil Service staffing levels in Preston and the progress of Universal Credit showed Gary's understanding of his audience, which helped to get his message across.
The session concluded with an invitation to take part in a day of national commemoration on June 14th, the 800th anniversary of Magna Carta, which is widely recognised as the foundation of our democracy, to celebrate, debate and reflect on our freedom and rights.
The discovery session about understanding parliament was as informative as it was enjoyable, and it was no surprise it sold out so quickly, so look out for forthcoming sessions in Manchester and Preston and make sure you get a seat.