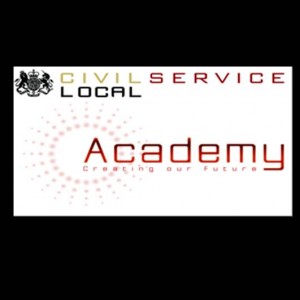 Following on from the fantastic success of last year's Academy we are looking for an enthusiastic SEO/G7 to be Project Manager of our second Academy which will run from 25 to 28  January 2016. Working as part of the CS Local West Midlands team on a loan basis, the Project Manager will be responsible for planning and delivering the 2016 West Midlands Academy and for monitoring the projects arising from it and evaluating their success.
Civil Service Local Academies begin with a 4 day leadership residential development school for Civil Servants  and are followed by a 12 month team based project. Their aim is to develop future leaders of the Civil Service through both individual and collective personal development opportunities and encourage closer working across government departments. Academy delegates will deliver a suite of projects to shape and support future Civil Service Reform and involve ongoing evaluation of individual development and business effectiveness. Academies are usually aimed at grades AA – EO who have the potential and drive to become leaders of the future.
The Project Manager will be required to engage stakeholders and project teams from across the Civil Service and other public sector bodies plus interact with customers and stakeholders from a range of organisations across the region.
The role will offer opportunities:
 for personal development working closely with individuals from different government departments, across grade levels with different experiences and backgrounds;
to be involved in shaping and developing the future model for cross government learning and development;
to develop skills and experience of delivering project outcomes and facilitation at cross government events.
If this has whetted your appetite, please take a look at the more detailed role profile and, if you would like to be considered for this exciting opportunity, please complete the Expression of Interest form and return to janice.smith@csresourcing.gsi.gov.uk by cop Friday 31 July.
If you would like to speak to someone about the role then plese contact Janice on 03000 563175 or Andrea on 03000 530301.