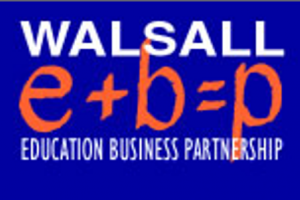 Working with the Walsall Education Business Partnership we are pleased to offer 2 new volunteering opportunities in 2 new primary schools.
Teamtastic - Meadow View JMI school, Birmingham, 9, 10 and 11 September.  This programme is designed to build teamwork skills of Year 6 pupils as they prepare for their final year at primary school. Each day will have a different theme and activities  will involve building confidence and teamwork skills through mental, creative and physical challenges. Volunteers will support a group of children to help them achieve their best.
So, if you have good communications skills and a sense of fun, please go along for either 1, 2 or all 3 days!
Health Heroes - Delves Infant school, Walsall, 17 September. A single day activity to launch the term's learning topic for 6 and 7 year olds. Volunteers are welcome from any career background but if you are a member of the St. John's Ambulance Brigade, a coach, counsellor, lifeguard or are involved in any activity to keep people safe, then please go along.
For this day the ability to have fun with scissors, glue, craft paper and sellotape will be a definite advantage!
For more details about both opportunities please click on the links below
Teamtastic, Meadow View Primary