Finally, Academy week has come to the north west. We'll be publishing a short blog each day to give you all an idea of how the event is going and celebrate the achievements of our delegates.
Beccy Purcell from the Crown Commercial Service has kindly volunteered to be our guest blogger for the week.
Here's what she thought about Day 1:
What would you think if I mentioned marshmallows, aeroplanes and a pack of wolves?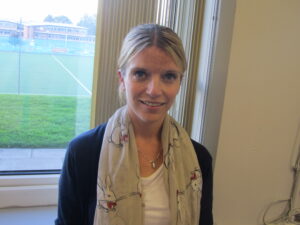 Well, for me today it's meant seeing around 60 civil servants gather together to develop themselves professionally and personally. Now that we've been allocated to our "family" teams - I'm part of the Wolf family - we've quickly bonded through a series of challenges which included building some world class aviation and constructing a tower. There was of course a lot of learning attached to this - about ourselves as people, and working as a team.
It's been a super start to the Academy with lots of promise for the next three days.
Some of Beccy's fellow delegates were also happy to share their thoughts:
Amanda and Lorna

We really enjoyed today. We're still apprehensive but feel much better than this morning.

I'm normally quite loud but have been quiet today as I'm still finding my feet. I'm glad that I'm here.
Lorna and Amanda from the Giraffe family team
Catherine

I'm still anxious as I didn't know what to think at first but was soon put at ease and really enjoyed it.
Catherine from the Panther family team