Academy week continues in the north west. Beccy Purcell from the Crown Commercial Service is the enthusiastic delegate who volunteered to write a short blog for us each day to share her experience of our flagship leadership event. It's a chance for her to celebrate all our delegates' achievements and challenges during the week as well as giving an insight in to this unique opportunity for cross-government learning.
Here's what Beccy has to say about Day 2: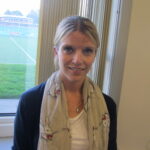 Our second day started on an interesting note. We watched a short video clip of real life interviews where members of the public talked about their perceptions of the civil service.
It was a bit of a shock for me to realise that not everyone is always fully aware of who we are and what we do. I admit that at first, I personally felt disheartened by this because I really do care about my job and truly believe that we work in everyone's best interests. However, this realisation has motivated me and my fellow delegates to reflect on how we can make changes for the better.
It was a privilege to hear the thoughts of several inspirational senior civil servants who demonstrated a real passion for driving positive change across the public sector. I think it's fair to say that we also expressed some very passionate views in return, but it was all met  positively.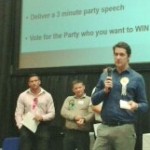 We then saw a message from John Manzoni, Chief Executive of the Civil Service where he gave his view of the future. We used this in our teams to develop a three point plan and then held an election themed challenge to vote between our 8 teams, which we call families. There were the usual features of an election - parties, leaders and even rosettes. There were also important key themes across all our "manifestos" including leadership, cross-government collaboration and people development. The winning "party" included a fact about a well known household product and how it got its name in their presentation. It really hit home the point that if you don't succeed the first time, you should keep trying until you do. Even if it takes 40 or more attempts! I think their interesting fact and the message attached to it helped to swing the vote in their favour and secure their win.
Today has been a real eye opener for me; inspiring us to reflect on our civil service and empowering us to be the best ambassadors we can for the work that we do.