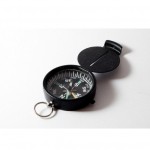 Our latest discovery sessions will advise you how to make the best use of CS Jobs and give you hints and tips to make your job application stand out from the rest.
The sessions will be a mixture of listening and taking part in group activities.
We will be running 2 sessions in Sheffield and Durham as follows:
Sheffield
Where: Concept House, 5 Young Street, Sheffield, S1 4LA
When: Friday 6 November 2015
Time: 10.00 to 12.00 and 13.00 to 15.00
Durham
Where: Land Registry, Southfield House, Southfield Way, Durham, DH1 5TR
When: Friday 27 November 2015
Time: 10.00 to 12.00 and 13.00 to 15.00
If you are interested in attending one of these events, please email Victoria Faulder stating venue and time slot.
You will need your line manager's approval to attend this event and travel and subsistence costs must be met by your home department. Lunch will not be provided, so please make alternative arrangements.
Civil Service Local is committed to ensuring that wherever possible our events are accessible to all participants. If you have any specific requirements that will enable you to fully participate, please let me know and we will endeavour to make any reasonable adjustments.