The Academy gives civil servants the chance to develop both personal and professional skills to help support change in the Civil Service, and I was a little nervous when I arrived – in fact I felt like the new girl at school! But I was also excited at being able to meet people from other government departments. Within an hour the realisation hit me just how action-packed and challenging this was going to be. We were assigned to the 'families', the group of colleagues we would be working with for the week. I was appointed to the Penguin family, whom I came to realise were a wonderful group of people from a range of departments including my own, the Department for Work and Pensions, Her Majesty's Revenue and Customs, the Prison Service and the Environment Agency, among others.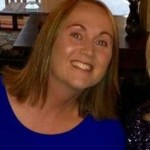 Before any introductions could really take place we were given our first task – an unusual engineering task involving foodstuffs and bits of string. It was all about working together but got very competitive! We had 15 minutes to complete the task. Trust me when I say this wasn't easy, and it soon became apparent that real team work was needed.
This set the pattern for the rest of my time in the Academy - tasks that sounded like fun at first, but which turned out to be very challenging and were based around serious learning points with real purpose to them. They required team work, working at a fast pace, thinking outside the box and volunteering to do things you had never done before. I will be the first to admit that it pushed me way out of my comfort zone. However, the biggest task what yet to come, as a team we were required to present our ideas to a group of senior leaders - on a stage with lights and a microphone – eek! We had a matter of hours to think of our concept related to the Civil Service reform agenda and to prepare and rehearse what we were going to say. I have never been so frightened and overwhelmed in my life, but I did it! I was so proud of myself and my team for what we achieved.
Our idea was for sift panels to have members from other government departments on them to ensure consistency and provide wider insight for staff into the appointment process. It was approved, and we now have 12 months to make it a success. It's not going to be easy, but I am so full of confidence, inspiration and passion after the Academy, that I know we can do it. If I can stand on that stage and deliver a presentation, I can do anything!
I had 4 jam-packed days, made some wonderful friends and gained so much confidence and belief in myself, that I believe applying for the Academy is a must.