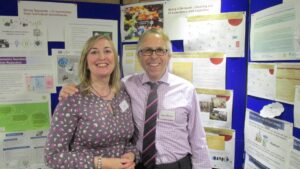 It was hectic and we were exhausted but it was worth all the effort! This was the second time we've hosted a Stand at CS Live Newcastle. First time, we shared information about the North East Continuous Improvement (CI) Network Group, which was set up 18 months ago and has grown to a healthy 15 Departments with over 100 members, who meet regularly to share their collective CI experience and expertise. Second time, we went one better and joined up with Yorkshire and Humber CI Network Group, proving that cross Government working is possible, so reducing the need for external expertise.
The Yorkshire and Humber CI Network is relatively young, but has grown to 100 members from 16 Departments in 9 months. Our emphasis too is on sharing and developing CI expertise across departments, to give wider support to Civil Service Reform. We do that through quarterly meetings, ad hoc get-togethers, visits to other organisations, Yammer chats and frequent email exchanges. There are many ways to be involved.
A big thank you to everyone who volunteered and pitched up to help run our stand throughout the day. So many people came to talk to us, including John Manzoni, Chief Executive of the Civil Service, and Leo Castledine, Head of Civil Service Local. John is a strong supporter of our work and said,
It's a super initiative - and I would love to see it encouraged and grown - working small improvements from the core of the organisation is a tremendous way to create an environment where people feel more in control of their workplace - so keep going and I will be very excited to see how it develops !
What's next?
We are following up all the requests for further information about joining either of the two Networks, and we are contacting those who want to get involved in pioneering work in the local community using CI to assist a local North East Hospice Charity shop.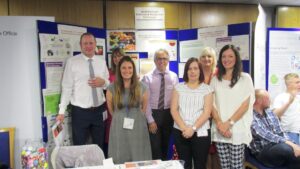 In the North East we are hoping to repeat the success of last year's Development Day at Holme House Prison Stockton, where 70 people from 12 Government Departments shared CI learning and expertise. We are planning to hold a similar event (location to be confirmed) so more Departments can attend, network and help each other. To that end, we'll be linking up again with the Yorkshire and Humber Network, who also have a meeting in December and a visit planned to the British Library in March. There are both many ways and opportunities to be involved. To find out how you can join the network please contact Alison Roach for the North East network and Steve Benson for the Yorkshire and the Humber network.