30 civil servants from across London attended our latest Discovery Sessions at which employability skills were explored and delegat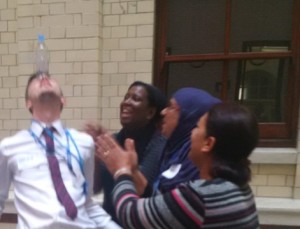 es were shown how they can use their skills in our communities; preparing students for the world of work and helping vulnerable adults into employment.
The lively sessions led by Richard Hill OBE, Civil Service Volunteering award-winner, had the volunteers discussing favourite topics, giving a presentation and completing what seemed an impossible task, all to improve their own employability skills and encourage them to use these skills to help others.
Drawing on his 40 years' experience working in schools, colleges and with vulnerable groups Richard has devised a number of activities around making a first impression, active listening, interview techniques, teamwork and transferable skills which he shared during the highly interactive sessions. Here are some comments from the day:
This may sound unbelievable but I learnt from every session! Overall I am surprised how much civil servants can pass on in terms of employability!

I've learnt so much – about myself as well as about transferable skills.
These workshops are a great opportunity to network with colleagues from other departments, reinforce your own skills and knowledge and recommend opportunities for you to use these skills to help others, especially through volunteering.
If you are interested in volunteering or holding a similar session contact us.
Sign up to our blog to get email alerts for volunteering opportunities.