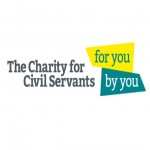 You will have seen the news about the floods affecting those in the North West of England or you may be experiencing this first hand. The Charity for Civil Servants may be able to help civil servants affected by the floods.
Emergency procedures have been put in place by the Charity for Civil Servants to speed up the process of applying for help.
Any civil servants who has been affected by the current flooding is urged to complete the Emergency Application Form for Assistance or to call the Charity's Freephone service on 0800 056 2424.
If you or your family have had to be evacuated and need assistance with immediate needs such as food, clothing or short term financial assistance to cover alternative accommodation, the Charity may be able to help.
If you know of civil servants who have been affected tell them about the Charity.
This year the Charity has produced 'A Year in Review', which incorporates the December newsletter. The newsletter has been sent to all the Charity's donors, volunteers and many beneficiaries, so you may well have received it already. If not then read it here.
The Charity sends their best wishes for Christmas and the New Year! and hopes that the flooding will soon be over.
The Charity are always looking for volunteers to help with their essential work - visit their website for more information about how you can help or ask the CS Local team to arrange for an information session to discover what they do.