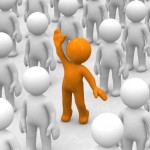 We are holding another of our popular 'Secure that job' discovery session, helping you make the best use of CS Jobs.  We can't write the perfect application for you but we can give you some top tips on making your job application stand apart from others.
Open to all civil servants, this session will have a mixture of listening and group activities.
When: Tuesday 16 February
Where: The Auditorium (Left), HM Treasury, 1 Horse Guards Road, London, SW1A 2HQ
Time: 13:00 to 15:00
If you have any questions about these sessions please contact Susan Coles
Civil Service Local is committed to ensuring that wherever possible our events are accessible to all participants. If you have any specific requirements that will enable you to fully participate, please let us know and we will endeavour to make any reasonable adjustments.