As part of National Careers Week, Civil Service Local recently provided an opportunity for Civil Servants from across various government departments to attend careers events at Joseph Swan Academy in Gateshead and Josephine Butler Campus in Ashington.
These events are a highlight in the career calendar of most students and we were pleased to be able to invite staff from across the Civil Service to use their experience to widen the students' knowledge of what a career in the Civil Service is like and to help them find out how they can apply to embark on a rewarding career in the Civil Service.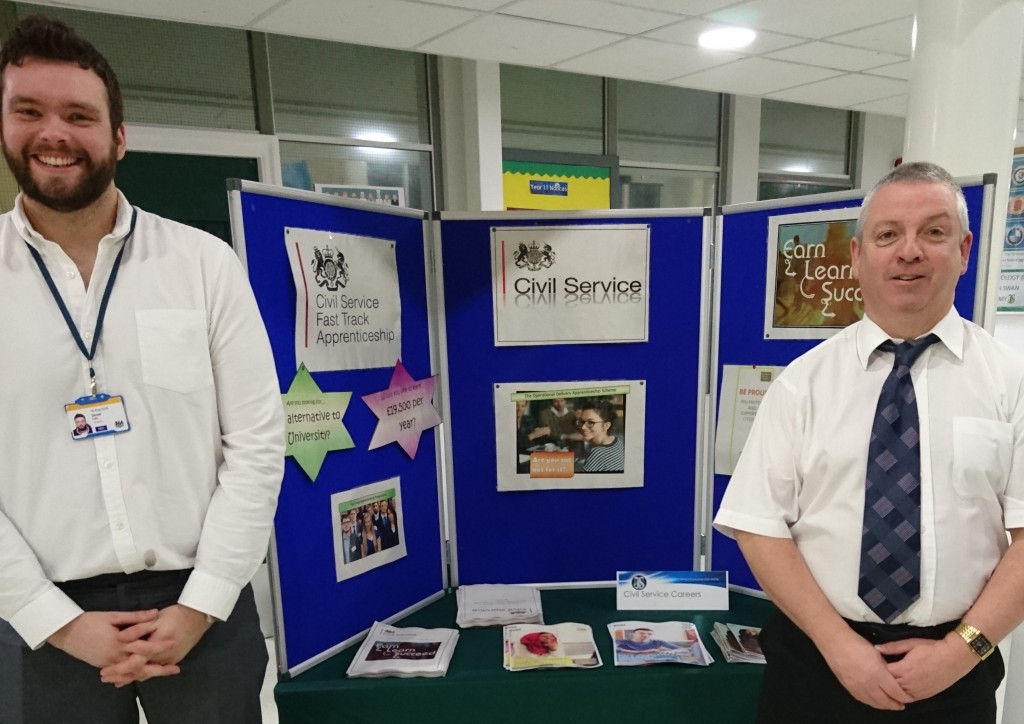 Shaun Thompson from the Driver and Vehicle Standards Agency (DVSA) was one of the Civil Servants who attended the Joseph Swan Academy careers event...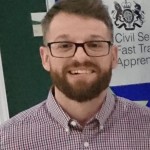 I felt it was important to hear what the pupils were interested in and used this to demonstrate the vast job roles that are available within the Civil Service. By the end of the event we had spoken to a number of parents and pupils, even finishing the night promoting our respective job roles to one of the senior teachers. All in all, this was a positive experience for both myself, my colleagues and most importantly the pupils that attended.
Chris Flynn from HM Revenue and Customs adds...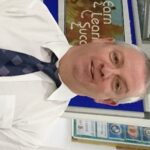 The event was very rewarding and I felt honoured to be able to pass on my 31 years experience.

I felt we worked great as a team and really conveyed our enthusiasm for our Civil Service careers to both the parents and pupils
There were a number of Civil Service apprentices there to give students a flavour of what its like to be part of a Civil Service Apprenticeship Programme. They gave an overview of the benefits of these apprenticeships as a possible route into the Civil Service for young people who are thinking about what options are available to them after leaving school.
Kayleigh Frizzel and Samantha Tulip, Operational Delivery Apprentices who are part of the Surge and Rapid Response team, said...
 Throughout the event the students displayed a good level of interest about the apprenticeships we offer. I gave my personal insight on the fast paced and varied nature of being part of the Surge and Rapid Response Team, explaining how the work we do is very different from the perceived nature of the civil service. This ended with a discussion about the possiblity of holding an assembly for the school leavers about the vast range of apprenticeships available and I'm confident the event was worthwhile. - Kayleigh Frizzel, Joseph Swan Academy event 

Attending the Josephine Butler careers event was a brilliant experience. I personally got so much out of it! Speaking to students who are in the prime age range for making decisions which will effect the rest of their lives gives me such pleasure. The students were interested in not only the job but also my life and my career path to help them in making their own choices. Overall the day was invaluable to both myself and the students. - Samantha Tulip, Josephine Butler Campus event
Civil Service Local provide a variety of volunteering opportunities for Civil Servants. Through volunteering you can develop essential leadership skills, build confidence and prepare yourself for the next step in your career.  For those of you with extensive experience this is also a unique opportunity to pass on the considerable business skills you have honed over many years.
For more information on how to get involved in volunteering with Civil Service Local, please email Victoria Faulder.