In a week when we've celebrated Mother's Day and International Women's Day, we asked our North West People Development Lead Janice Lea to share some thoughts about her career as a woman at the forefront of our work in Civil Service Local. Here's what she had to say . . .
---
Before I started in my current job, I'd had a very satisfying, if conventional career, working for 30 years in HM Revenue and Customs (HMRC). It was, quite literally, a taxing role - investigation, risk and audit management and some tough negotiations. I was always worrying about the next thing that could potentially trip up the department. There was a lot of travel involved too, which, as a wife and mother, meant that getting my work/life balance right was quite a juggling act.
Eventually, I decided that I needed a new challenge. So, I took charge of my own destiny and looked for alternative opportunities. I'm not backwards in coming forward so I sent out my CV to colleagues. I'd built a good network over the years with some useful contacts, including Kathie Bates.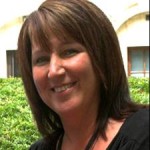 She introduced me to Civil Service Local and a whole new way of working. I took a leap in to the unknown. It was a space where I was able to build my confidence whilst leading people to develop themselves and build their capability. It was a chance to try new things in a positive environment and think in a broader way.
I've been lucky enough to deliver projects and activities that have helped develop a wide range of people from 35 departments and the wider public sector. This includes over 250 academy delegates, 160 apprentices, 2,500 Discovery Session attendees and 100 people connections participants. Obviously, many of those people are women and I've met some very inspirational colleagues over the last three years.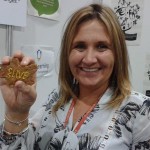 For starters, Kathie helped me find my confidence in a new and challenging environment and I became part of an award winning team. I've watched my former colleague Helen O'Rourke blossom through a number of projects from the Academy to helping others by co-ordinating our Apprenticeships. I admire the way she is so motivated and bubbly, managing any and all challenges that come her way in such an upbeat manner.
One thing that always sticks in my mind is when Emma Reed, who is now the Programme Director for prevention of obesity and diabetes at the Department of Health, but was then working for Cabinet Office, said at our Academy that we don't need to wait for permission to change the way we do things for the better. I found that truly inspiring, so as a woman in the Civil Service I no longer wait for permission to make a difference. Let's continue to try new things and learn and develop along the way.