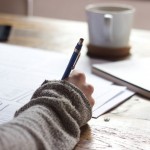 We received 100% positive feedback from our last competency surgery so by popular demand we are running another session.
The surgery is an opportunity to receive tailored, focused advice on a competency example of your choice from an experienced sifter.
Grab your slot before they all go.
When: Thursday 19 May 2016
Where: HM Treasury, 1 Horse Guard Road, London SW1A 2HQ
Book a slot and register on Eventbrite
What can you expect:
Honest feedback about how your competence can be improved, (which you can then apply to your other competencies).
30 minute face to face conversation with an experienced sifter from a pool of cross government departments.
Confidentiality
What we expect from you:
Please arrive 10 minutes before your time slot with one drafted competence of your choice.
Be willing to take on board feedback and be open-minded!
Please do not expect:
Your competence to be scored.
Your competence to be re-written.