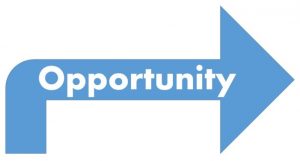 We're looking for enthusiastic civil servants to join the east, southeast and London team and help manage and/or deliver our projects and initiatives on a loan basis for a few hours or more each week. There are many ways to get involved and many ways to benefit.
If you are looking for ways to develop your career in a new directions then why not get involved, for example, in running a citizen focused activity or creating a cross departmental network to share your expertise. However you would like to develop your skills, we might have just the thing.
Look at our ESEL Brochure to see what we currently offer and if you think you can help drive any of these initiatives (or perhaps you have an idea you'd like to bring to life) we'd love to hear from you.
You will need to discuss with your manager first to see how much time you can realistically spend working as part of our team but you could have responsibility for planning, delivering or supporting a project and evaluating its success.
This is an opportunity:
for personal development working closely with individuals from different government departments, across grade levels with different experiences and backgrounds;
to be involved in shaping and developing the future model for cross government collaboration, learning and development;
to develop skills and experience of delivering project outcomes and facilitation at cross government events.
If this has whetted your appetite and you want the opportunity to develop your skills, broaden your range of experience and make a real difference, get in touch telling us briefly about yourself and why you are interested in joining our team.
This opportunity is on a loan basis and it would be expected that your home department continues to meet your salary costs.