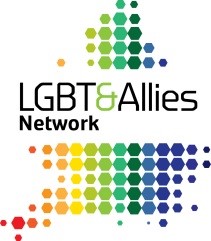 LGBT&Allies Coffee Morning
Date:  Wednesday 29 June 2016
Time:  11.00 - 13.00
Place:  Land Registry, Castle Wharf House, Canal Street, Nottingham NG1 7AU
This event forms part of Land Registry's LGBT&Allies network's coffee mornings which aim to raise awareness of its work.  It is open to all staff from all departments.
The theme for this coffee morning will be transgender and we are pleased to welcome special guest speakers from a:gender who will be running an informative session on transgender awareness. a:gender is the support network for staff in government departments and agencies who have changed or need to permanently change their perceived gender, or who identify as intersex.
The event is an excellent opportunity to learn more about this important subject from the experts, meet some of our LGBT&Allies role models plus give attendees a chance to network with other colleagues who are interested in the diversity agenda.
This event is free.
For more details and to book your place please contact jon.corbett@landregistry.gov.uk by Friday 17 June 2016.