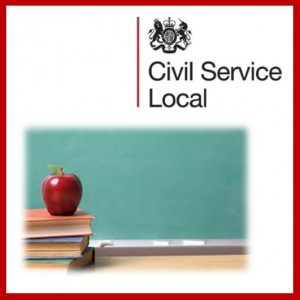 The final opportunities to volunteer in local schools this year are now available.  The firm favourite Me, My Future, My Job makes a welcome return together with Get Inspired and Team-tastic!
Me, My Future, My Job
This fun and interactive set of workshops for both adults and children is running in June and July at Old Church and Kings Hill Primary Schools in Wednesbury, Walsall.  All sessions run from 8.45 - 12.30.
Get Inspired
A follow on for pupils who have taken part in Me, My Future, My Job. This opportunity is available on a number of dates in June and includes activities such as What type of entrepreneur are you?  Pupils consider the many different types of entrepreneur and look at the world of self-employment and running your own business. Or take part in the Shopping Challenge where the main focus is applying maths to a real-life shopping activity in readiness for making a positive impression at interview or in a professional setting. These sessions also run from 8.45 - 12.30.
Team-tastic!
This is a full day event - 8.45 - 3.30 in either June or July where children will develop their teamwork and confidence skills.  Working indoors and outdoors, if the weather allows, as 1 large group and competing in smaller groups.   Designed to appeal to different skills sets there will be a mix of creative/artistic, physical/sport-based and problem-solving based activities. Ability to have fun with craft materials and games is an advantage but no special training is needed as full briefing will be given on the day.
Get Inspired and Team-tastic are taking place at Whitehall Junior Community School, Walsall.
For more information about all the opportunities please contact Katy Craddock
Full details of the programmes can be found below.
Old Church Primary in Wednesbury - Me My Future My Job
Kings Hill Primary - Me My Future My Job
Whitehall Junior School - Get Inspired
Whitehall Junior School - Team-tastic