Our East of England Staff Engagement Network has identified that Bullying and Harassment remains a concern across departments and, wanting to do something about this, undertook to investigate ways in which we could address the problem.
Our research indicates that several departments have run or are running some good campaigns on the topic. Most if not all departments have learning, policies and procedures in place to deal with it and people, even if they aren't too familiar with these policies and procedures, are aware they exist and generally know where to access them if they wanted to.
And that seems to be at the heart of the matter – if they wanted to.
A small survey carried out across the east indicated that nearly all those who were the subject of or witness to B&H did not report it because they did not feel it would do any good.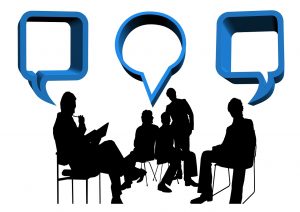 So our challenge is how we change this culture – we are open to ideas and to get people thinking we want everyone to start having honest conversations on the topic, talk openly about what you perceive as unacceptable behaviour, share your stories about how you have recognised where there was a problem and dealt with it.
To help start the conversation you might be interested in a half day conference in London on 26 September being run by Engage for Success which specifically focuses on exploring different perspectives and discussing current themes in the topical area of Diversity, Inclusion and Employee Engagement.
The programme will be led by David McLeod, Engage for Success founder, followed by presentations from two key note speakers from Citibank and Cisco who will share their perspectives and describe the work and progress that their organisations are making.
Programme Registration (tea/coffee) starts at 9.00 am and it is anticipated that the programme will close at 1.15 followed by lunch and networking opportunities.  Tickets are on sale here and are great value at £30 to include lunch and refreshments.
And don't forget if you have a good story about how you recognised unacceptable behaviour and dealt with it we'd love you to share it.