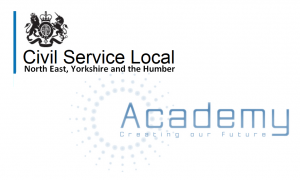 We want to make sure as many colleagues as possible have the chance to take part in this fantastic developmental opportunity  and this year have been able to increase the number of places we can make available. To make sure you don't miss out we have extended the deadline for applications for  places on the Yorkshire and the Humber Academy which is taking place in Leeds.
If you would like to work alongside  civil servants from across departments in Yorkshire and the Humber please read the applicant and line manager guidance and the timetable for the Yorkshire and Humber programme and discuss with your Line Manager.
If you and your Line Manager agree that this is an appropriate opportunity for you please request an application form from Kelly Roush. The deadline for completed applications is Friday 28 October 2016.