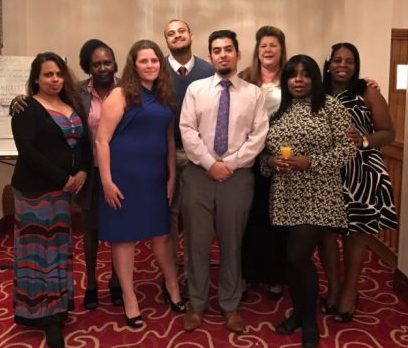 We are the Harrier family and were some of the lucky people who attended the CS Local East, South East and London Academy last year.
We were put into cross departmental teams, ours was a mix of HMRC, MOD, HMCTS, Legal Aid, the Probation Service and HM Passport Office, to devise an idea for a project that supported our vision of a Brilliant Civil Service, which we could then develop over the next 12 months.
The academy back in October was a 4 day residential course held in Croydon and as well as getting to know team members and the other teams we had guests speakers and lots of developmental activities - all to help us come up with the project which we then had to present to a panel of senior civil servants to convince them to sponsor us and get to benefit from their know-how and experience.
For most of us it was also an opportunity to learn from each other, build rapport and gain new skills which will help progress our careers.
Our idea was 'Forgotten Benefits' making all civil servants more aware of the benefits and discounts they can use.
At the heart of our project is our website, accessible to all and now available to view here.  Our contact details are also on our website.
Haroon Ahmed, one of the Harrier family, said during the course of my project one of the skills I have learnt is about stakeholder engagement and resiliency and I would recommend anyone apply for the next academy (details coming soon).