HMRC are looking for volunteer facilitators from any government department to lend some of their time to facilitate a session on building group consensus for the Digital and IT team. The commitment would be 2 hours on the day as well as some time for preparation and follow-up work.
You will already be trained in the Technology of Participation (ToP) which is an integrated set of facilitation methods and tools developed by ICA. The ToP Consensus Workshop method, uses the basic method to build consensus about a compl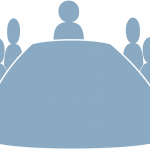 ex topic where you begin with a focus question, get the group to brainstorm responses, help the group to organise their ideas in clusters, assist the group to identify the core idea in each cluster and help them to determine next steps.
You will also be able to deliver the event in Southend on one of the following dates 11, 14 or 18 September.
For the right candidate this event is a unique opportunity to get some great experience to operate outside of your core area of work, to work innovatively and cross functionally, to develop your competencies and to participate in a continuous improvement activity.
To express your interest or if you have any questions please email Raziya.gulam@hmrc.gsi.gov.uk.