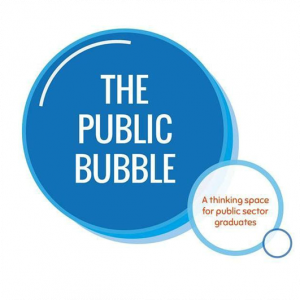 Join the Public Bubble on the 17th August for the opening of the South West Public Bubble social and policy cafe. Working in partnership with the new Exploring Economics network in the South West, this event will talk about all things economy, austerity and budgets. This is a opportunity to meet and network with colleagues from across the public sector in the South West.
The Public Bubble aims to bring people together in the early stages of their public sector careers, particularly from graduate and apprenticeship schemes. The purpose of the event is to create connections, encourage collaboration and promote discussion through events, networking and more. Participants include trainees on the Civil Service Fast Stream and Fast Track Apprenticeship scheme, the Local Government Association's NGDP scheme, the NHS Graduate Scheme, Teach First as well as others.
When:  17th August 2017
Where: Yurt Lush – Temple Meads, Clock Tower Yard, Bristol BS1 6QH
Time:  Please arrive anytime from 6pm for refreshments and an opportunity to network. The policy café will start at 7pm.
This event is free however, this is a ticketed event only and all tickets must be booked via Eventbrite.
You can book your ticket here.
For further queries about this event, please contact Anna Bartlett-Avery.