Project volunteers held four sessions with citizens in Oldham library to help them learn the skills they need to interact with online government services, and to learn a host of other digital skills. These skills ranged from completing and printing CVs and searching job sites to setting up new mobile phones and creating online shopping accounts.
Colleagues from the Department for Work and Pensions (DWP), who were there to provide information on Universal Credit, helped to advertise the sessions by displaying the posters in the local Job Centre Plus.
The team originally intended to support parents at a children's 'Rhyme Time' session, but the volunteers soon realised the parents were tech-savvy and didn't need help accessing government digital services.
Project lead Sarah Simister, from the Department for Education (DfE), said: "We then focussed our attention on the citizens attending the Job Club, organised by Get Oldham Working, a council-run initiative."
We worked collaboratively with the volunteers from this group to provide additional support to the job club members, which proved beneficial on all levels."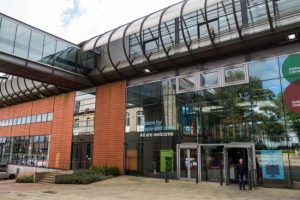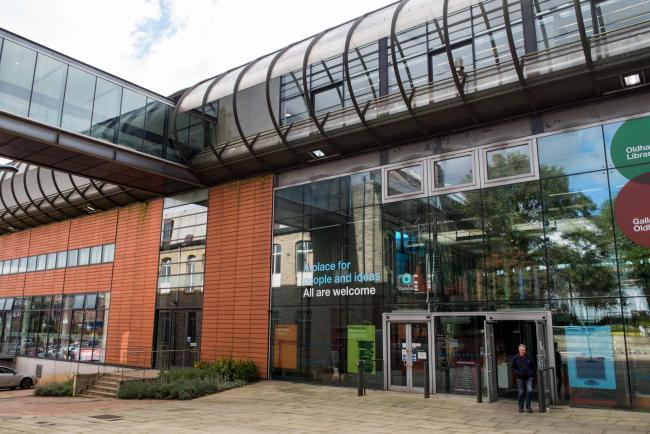 One citizen who benefitted from the sessions was Bridget, who spent time each week with Terri Wreyford from the DWP. She said: "These sessions have been so useful to me" because Terri "helped me a lot with my CV, Gmail, Facebook and more. I was not able to use the computer much before this - now it is much easier for me and I never knew that I would acquire such experience…… I have already sent my CV to some employment agencies. I hope to be able to have this opportunity again."
Bridget showed her appreciation for Terri's help by presenting her with a box of chocolates at the final session.
Terri found it a worthwhile experience, too. She said: "I've had a great time getting to know the other volunteers and interacting with the public in a helpful way. I have always enjoyed sharing the knowledge I have with my work colleagues and this was a great opportunity to share with people that not only really needed the help, but were really grateful for it. I think the fact that people kept coming back week after week shows that it is a necessary and valuable service to provide for the community."
DfE's John Edgar didn't only appreciate teaching other people new skills. "I've also learnt not only how much I didn't know about technology (mobile phones particularly!) but also how much I actually do know," he said. John found that helping people produce CVs and online job applications boosted his confidence.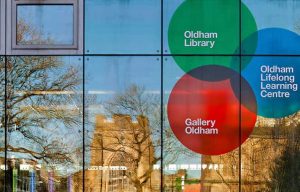 Anne Merrill was doubtful about how much she could contribute, saying "I was very sceptical and nervous at the start about how useful I would actually be with my very limited digital knowledge" but she grew in confidence when she realised her contribution was valued.
Anne, from HM Revenue and Customs, relished the chance to "break free" of "departmental silos" and work with colleagues from across government, a sentiment shared by John.
He said that "the teamwork and integration between three very different departments, and having the chance to meet and work with the other members of the volunteer team, was what I'll take with me and remember most fondly."
Sarah summed-up the project, saying: "The whole experience has been amazing, and I've been extremely lucky to have a group of volunteers who were willing to get stuck in from the get-go, who got along so well and all worked together brilliantly. I'm really proud of our achievements at the library".
If you'd like to get involved in future Do Digital events then please contact Hazel Nicholson