I recently took part in the Civil Service Leadership Academy and as part of the programme we had to complete a group project. Academy delegates are put into project teams called 'families'. The first task we had to do was to give our Academy family a name.  After we had been allocated a colour, we had to combine it with a movie name and so we became One Blue Over the Cuckoo's Nest.

Our rationale behind the project was as follows:
   To address some of the views about the reputation of Civil Service departments;
    To showcase the different Civil Service departments that team members work in.
    To help meet the Civil Service Vision to make the Civil Service the most inclusive employer
As a family, we came up with the concept of designing a character called 'Cyril Service' to show how the Civil Service interacts with customers from cradle to grave. But also to highlight what job roles are available within the Civil Service and the channels to apply for these jobs. We created a presentation and handout pack which was targeted at 11-16 year olds and can be used as a lesson plan. We also designed the presentation and hand-out so that it can be modified to suit the department, location, audience and job profession.
The Academy family gained a number of skills including, project management, programme design, communication and managing stakeholder skills and increased their self-confidence in their abilities.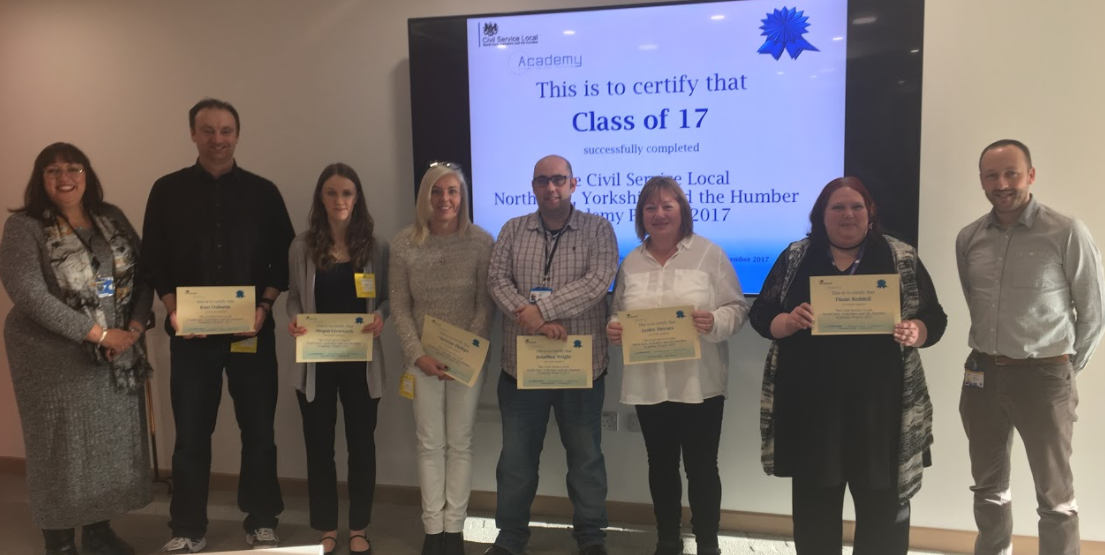 The programme is an excellent example of how the collective power of the Civil Service can be harnessed to develop skilled people and effective leaders. We in the CS Local team look forward to welcoming the class of 2018 who will be joining the programme next week.