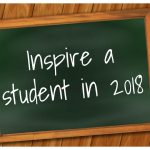 In association with the EBP South we have a number of volunteering opportunities for you to help and inspire young people in Havant, Fareham and Southampton.
They are specifically:
Business speed networking event
Engage with students to network and chat about careers and post 16 options - talk to groups of around 5 students for approx. 6—8 minutes on a rotation basis to enable students to learn about different career sectors and paths.
Interview Preparation Day
Help to run workshops to prepare students for the interview process, students will gain an understanding on how to prepare for interviews and what employers are looking for including CV preparation, body language, interview skills and assessment centre tasks.
Mock interviews
Using staged interviews to create an interview situation that is as close to reality as possible. Students will receive valuable experience to help prepare for future opportunities. Includes time for feedback and guidance from employers.
We are looking for volunteers for the following dates and locations.
January
Wednesday 24th January 2018, Fareham Academy Fareham—09.50—12.05 Business Speed Networking
Wednesday 29th January 2018, Havant Academy, Havant—10.00—10.50 Business Speed Networking
Tuesday 30th January 2018, Havant Academy, Havant—08.15—14.30 Interview Preparation Day
February
Wednesday 7th February 08.30 – 13.30– Saint George School, Southampton - Business speed networking event
Thursday 8th February 08.30 – 14.45 – Park Community School, Havant – Interview Preparation Day
Thursday 22nd February – Havant Academy – Mock interview day 08.45 – 12.40
Friday 23rd February – Fareham Academy 08.30 – 14.15 - Interview Preparation day
Further dates will be available later in the year.
Why get involved?
It's good for your CV
To give back to your local community
Help the next generation
Develop your skills
It's a fun interactive way to volunteer
It can be a one-off commitment
It can help motivate you
It can be very rewarding
If you are interested in taking part in any of these activities please email us stating which date and opportunity.
Before expressing your interest, please discuss this learning/volunteering opportunity with your line manager to ensure you are able to take the time away from your work.