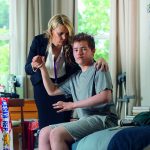 With 1 in 8 people of working age in the UK caring for someone, it's highly likely someone you know – either at work or at home – is a carer.
But most of us don't feel confident that we know where to direct them for advice.
If you think you might be a carer but you're not sure, then do check out the Charity's Carer's Test. Or if you think you might know someone who is a carer, and you'd like to help them, why not share the test? It's been designed to ask a few key questions which will determine their caring role and how we can help.
You never know… it might make all the difference.
For further information and advice from The Charity for Civil Servants about any problems you might have, take a look at their website www.foryoubyyou.org.uk or call to speak to an Advisor in confidence on Freephone 0800 056 2424.