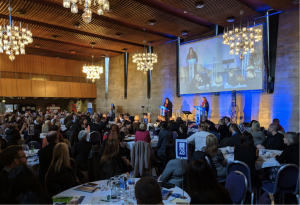 A Brilliant Civil Service in Action
',  
1 May 2018, 9:30 - 12:30, Sheffield
.
Last Chance to register for this cross-departmental event, which is an opportunity for civil servants to connect with others from across the region, collaborate on the challenges you all face and create real change in your locality.
Join us to:
Meet with colleagues in other local teams and departments;
Discuss the challenges facing your teams and share your perspective on solutions;
Turn your ideas into reality using your collective power.
The event will be a valuable opportunity to reflect on your professional challenges and talk to others facing similar issues. In addition to meeting local colleagues and building your profile this is also an opportunity to hear from senior Civil Service leaders.
To join us, please agree your attendance with your line manager and register here by 24 April.