On Wednesday 18th April, Rainbows Children's' Hospice in Loughborough held its very first Civil Service Local Government Access Point (GAP). Volunteers from DWP, HMRC and OPG were joined by local solicitors Actons providing support for our vulnerable citizens in an environment they feel comfortable in.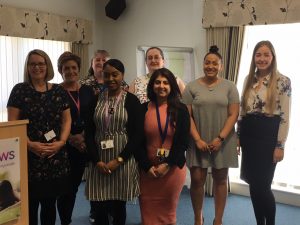 The GAP programme runs in hospices up and down the country and is about  providing access to Civil Service Information to patients, family members and friends at a difficult time in their lives.
GAP provides a friendly face to face service giving practical information and joined up advice on any Civil Service enquiry, providing support for our vulnerable citizens.
All the feedback was very positive and many of those who attended did not know that this support was available to them.
This is just one of the projects organised by Civil Service Local that has made  a huge difference to staff and customers. If you feel inspired to volunteer for any of our offerings or just want to find out more please contact us.