Enterprise Advisors work with a school's senior leadership team to support aspirational careers education, and to connect the school with support provided by local businesses and charities. Civil Service Local is working in partnership with Greater Manchester Combined Authority and their Bridge initiative, which brings careers into the classroom to support young people into the world of work.
Steve Field from HM Land Registry is an Enterprise Advisor. He feels "totally, 100%" sure that he's made a valuable contribution to supporting the school he's been working with.
He said: "Enterprise in secondary schools is about increasing the encounters pupils have with the workplace, and helping them use those encounters to make informed decisions about their futures. Increasingly, the drive is to integrate this with lesson planning rather than using it as an add-on."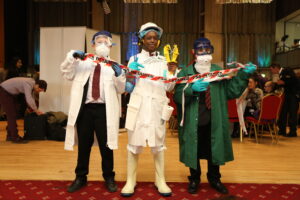 In one recent example Julie Birkett, from HM Land Registry, attended geography lessons at Ashton Community College in Preston to engage pupils with the role played by the Civil Service in flood prevention. Talking to classes about the practical effect of floods, and the jobs done by people in the Environment Agency and others, she was praised by both teachers and pupils for making learning "real" and for helping the children understand how school subjects equip them for the world of work."
Would you like to make learning real for young people? We're currently looking for volunteers connected to their communities to work in schools across Greater Manchester. Can you:
work effectively with a wide variety of stakeholders
support academic and vocational routes into work
offer around two hours a week?
You don't need to have any experience of working with a school, just passion and a commitment to helping young people. In return, you'll develop your influencing and leadership skills, collaborate with external partners, and participate in an exciting, innovative programme that will shape the lives of young people in your community.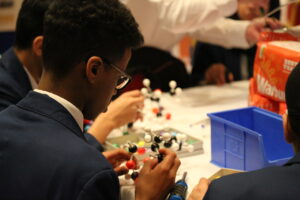 If you'd like to find out more, contact Andy Ashworth
Don't miss this great opportunity to bring careers into the classroom.