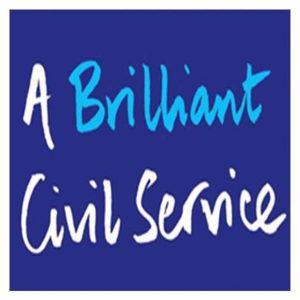 This workshop is about how to use complex information to convey clear and coherent messages for a range of work based applications, including, but not exclusively in policy making.
Led by Directors from the Ministry of Defence, the MoD Chief Analyst and UK Government Chief Operational Researcher, this workshop looks at practical and proven approaches to using data and analysis to inform policies and recommendations to ensure they are credible and evidence-based.
This workshop is designed for senior managers (G6/G7s) that need to use analysis as part of their evidence base. It will cover:
The importance of making the data and analysis tell your story;
Lessons on how not to present data;
Greater appreciation of how to communicate with analysis, with various easy to use tips to improve presentations.
As part of the Knowledge Series of Workshops, CSL is delivering this workshop for the first time outside of London for civil servants and, as with all workshops in this series, you can also expect to:
Learn from the real experience, insight and achievements of those who have actually worked on a project, a problem area or in a particular situation;
Learn from other delegates and gain the benefit of their different viewpoint;
Make new contacts beyond your department and grow your professional network.
Where and When
Tuesday 25 September at Malmaison Leeds, 1 Swinegate, Leeds, LS1 4AG. The workshop will run from 9:30 - 12:30.
The sessions are centrally funded so there is no charge.  Travel is the responsibility of your department.
Please visit Eventbrite to sign up for this session. If you are using Eventbrite for the first time, please register using your work email.