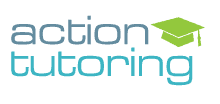 Action Tutoring are an education charity that partners with a number of different schools to deliver tutoring programmes for pupils across Newcastle and Sheffield. Tutoring support is provided to GCSE pupils from disadvantaged backgrounds to achieve a meaningful level of academic attainment, with a view to helping them progress to further education, employment or training.
Action Tutoring are looking for volunteer tutors to visit a local school on the same day and time each week, for just an hour per week for one term. Each tutor will work with a small group of pupils on English or Maths topics alongside an Action Tutoring Programme Coordinator who will provide support and guidance.
Volunteer Requirements
It is preferred that volunteers have, or are studying for, a degree (in any subject) and an A Level (or equivalent) in the subject they wish to tutor in. However equivalent qualifications and relevant skills and experience will also be considered.
All volunteers will receive training before working with pupils and there will be support from a Programme Coordinator.
Locations
There are opportunities available in Newcastle and Sheffield and further information about the schools involved can be found here.
If you are interested in volunteering with Action Tutoring, please email hello@actiontutoring.org.uk and copy in kelly.roush@cabinetoffice.gov.uk.