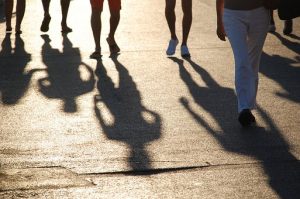 Have you ever considered what it would be like to job shadow someone in another government department? Would you like to explore a different way of using one of your 5 days a year for learning and development?Why not try something different and consider job shadowing.
Job shadowing is a great way to develop your skills as well as sharing ideas and networking with colleagues from other departments. It gives you the chance to experience different ways of working and to connect with other departments in your area.
There are a large number of contacts in the south west of England  and Wales, that are willing to be shadowed. All they need is for you to apply.
A list of all of the shadowing opportunities can be found here. If you are interested in a department or role not currently listed, please contact me, as I may still be able to arrange this for you.
How do I apply?
Simply email Heidi for a short application form and we will arrange the rest.
You will need to seek authorisation from your line manager before expressing an interest in job shadowing. Any travel and subsistence cost must be met by your home department.
We are committed to ensuring that wherever possible our events are accessible to all participants. If you have any specific requirements that will enable you to fully participate, please let us know and we will endeavour to make any reasonable adjustments.