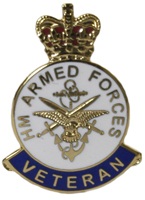 Between going to work, caring for your family and trying to have a social life, finding the time to volunteer can be a challenge. Did you know that as a Civil Servant you are entitled to a minimum of 3 days Special Leave for volunteering?
The benefits of volunteering are enormous to you, your family, your community and even your career. Finding the right volunteering opportunity can help you reduce stress, find friends, connect with your community, learn new skills and advance your career. With such a wide range of opportunities to volunteer, anyone can get involved at any age or ability.

'Volunteering in Action' is a campaign that has been created by a Civil Service Local Academy family (Team Mercury). The aim of this campaign is to encourage Civil Servants across Wales to utilise their Special Leave for Volunteering, specifically with veteran organisations.
Interested in knowing more?
We are holding an event in the Pierhead Building in Cardiff Bay, Wales on Tuesday 19th March 2019, sponsored by Dawn Bowden AM. It will bring together around 150 people, including; Civil Servants, representatives from Veteran Charities/Groups, and Ex Servicemen and women under one roof to build connections. If you would like to find out the benefits of volunteering and how you can help some of the most vulnerable people in our society, then look no further.
The event will feature a variety of stalls from various organisations including:
Volunteering Matters Wales
Help for Heroes
ABF The Soldiers Charity
Walking with the Wounded
The Warrior Programme
Wales Homes for Veterans
British Legion
The Poppy Factory
VC Gallery
Forces Fitness
Woody's Lodge
The event will give you a chance to find volunteering opportunities to fit your interests and locations. There will also be an opportunity to listen to experts from the field of volunteering and military service including:
● Volunteering Matters Wales – the benefits of volunteering for you and the organisation.
● Shaun Stocker, an inspirational veteran who trekked across Australia to mark the start of the Invictus Games and starred alongside Prince Harry in the documentary 'Without Limits'.
● Welsh Veteran Partnership-a voluntary run organisation who have helped transform thousands of Veteran's lives across Wales.
● John Manzoni, Permanent Secretary for the Cabinet Office and Chief Executive of the Civil Service.
Details of the event
When: Tuesday 19th March 2019
Where: Pierhead Building, Cardiff, CF10 4PZ
Time: 10:00- 14:00
Grade: Civil Servants at any grade can attend the event.
If you are interested in volunteering, this event will be particularly beneficial to you. Refreshments will be provided upon arrival and throughout the event, but lunch won't be provided.
Registration
As numbers are limited, please register you interest in this event by following this link
Please note that you will need to seek approval from your line manager and any travel and subsistence costs must be met by your department. This is a learning event and may count towards your 5-a-year learning and development days.
Car parking: There is no onsite parking. The nearest pay and display car park is at Mermaid Quay,Stuart St, Cardiff CF10 5BS. A short work from the Pierhead building. Limited Blue badge parking is available, and holders should contact the Pierhead building in advance to book a parking space. These will be allocated on a first come, first serve basis.
Train: Services run every 20 minutes from Cardiff Queen Street Station to Cardiff Bay Station. The station is a few minutes walk from the Pierhead building.
If you have any questions please email
Civil Service Local are committed to ensuring that wherever possible our events are accessible to all participants. If you have any specific requirements that will enable you to fully participate, please let us know and we will endeavour to make any reasonable adjustments.