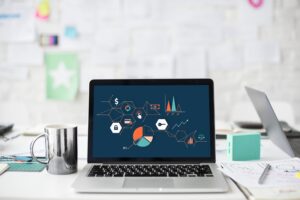 Have you wondered what it's like to work in People Analytics?  What is People Analytics anyway?  This is your chance to find out about this growing field of work and how it can make a big difference to your department. Could this be the career choice for you?
The Office for National Statistics (ONS) CIPD award winning People Analytics team will give a fun and interactive overview of their roles and their very varied backgrounds that led them to working in the team.
Join them to experience their journey from just presenting people information to providing analytics and real insight, making a big difference to how ONS makes decisions affecting its people.  This journey and cultural shift presented real challenges which needed really skilful stakeholder engagement which you will get to hear more about.
Details of the event:
When: 6th March 2019
Where: Data Science Campus, Office for National Statistics, Government Buildings, Cardiff Road, Newport, NP10 8XG
Morning Session: 10:30-12:30
Afternoon Session: 13:30 - 15:30
This event is open to Civil Servants at any grade.
Please note that you will need to seek approval from your line manager to attend and any travel and subsistence costs must be met by your department. This is a learning event and may count towards your 5 a year learning and development days.
Please be aware that there is no parking available at the venue.  Public transport to the venue is available. The number 30 Newport - Cardiff - Newport bus  which travels from the centre of Newport to the centre of Cardiff, stops very close to the venue.
We are unable to provide refreshments but there are onsite facilities for refreshments and snacks.  Please note that hot drinks and food are not allowed in the Data Science Lecture Theatre for health and safety reasons.
Civil Service Local are committed to ensuring that wherever possible our events are accessible to all participants. If you have any specific requirements that will enable you to fully participate, please let us know and we will endeavour to make any reasonable adjustments.
Book a place on the Morning Session: 10:30-12:30  here
Book a place on the Afternoon Session: 13:30-15:30 here
For more information please email bernadette.newton@cabinetoffice.gov.uk