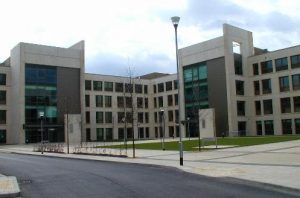 If you are a civil servant based in or around Cambridge, then come along to our next 'Meet the Neighbours' event.
It is open to civil servants of all grades and from all departments.
The event will be a mix of stalls from departments in the city and surrounding area, alongside workshops designed to increase your knowledge and capability, as well as providing informal networking opportunities.
Find out more about the departments and what they do, look for ways you can connect and build your network, share ideas and 'see the big picture'.
Participating departments already include Cabinet Office, Ministry of Housing, Communities and Local government, Legal Aid Agency, Insolvency Service, BEIS, and Defra.
Workshops available include:
Civil Service Local Awareness
Our Vision: A Brilliant Civil Service
The event supports the vision for a 'Brilliant Civil Service' which encourages departments to be connected and innovative, promoting the Civil Service as a great place to work.
When: Monday 11 March
Where: 1st Floor, Eastbrook, Shaftesbury Road, Cambridge, CB2 8DR
Time: 11.00am to 2.00 pm - you can come at anytime during these hours.
So we can gauge numbers please book your place on Eventbrite.
You should seek approval from your line manager and any travel and subsistence costs must be met by your department.
This event can count towards your 5 a year learning and development days.
If you have any special requirements that would help you attend this event, please let us know and we will endeavour to make any reasonable changes.
There is limited parking available at the venue so please consider car-pooling with your colleagues.
Tea, coffee and cakes will be available to purchase with all profits going to local charities.
If you have any questions please email Ian Barton or Susan Coles