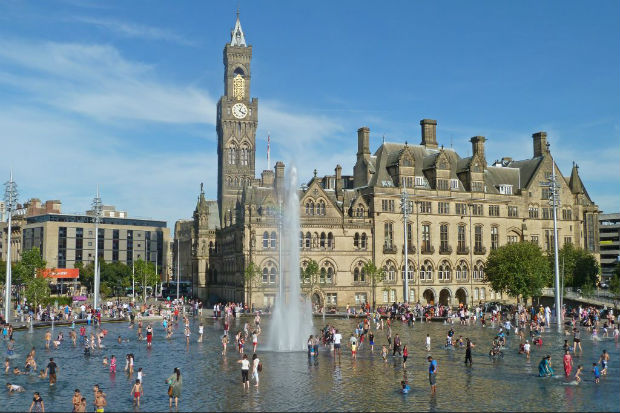 I am part of a cross departmental project team on the CS Local Middle Manager Academy North programme who are organising a Changing Horizons event, to raise young peoples' career aspirations and increase awareness of the Civil Service as an employer to people from diverse backgrounds.
We would like you to help us to provide students with the opportunity to develop skills and experiences and to showcase the career options available in the Civil Service in the surrounding area.
Why Bradford?
Bradford has further been identified as an area of low social mobility and is a Department of Education opportunity area focusing investment on giving young people the best start in life and improving life chances.
The Changing Horizon event aims to:
Inspire young people, that no matter where they start in life with the right attitude and approach, they can achieve
Identify key skills and demonstrate how they link to employability
Discover the different roles and departments that make up the Civil Service
Where and When
Bradford City Hall, Centenary Square, Bradford, BD1 1YH
Thursday 19 September 2019
 What We Would Like You To Do
We are looking for colleagues from across a range of departments to host an engaging and interactive activity stall. Stall holders will be responsible for sharing knowledge about the opportunities and roles that are available in their department and the skills required for the role.
We are also looking for cross-departmental colleagues to devise, prepare and facilitate sessions which will be delivered to students in groups of approximately 10 - 12, with as much interactive content as possible. This could include highlighting an interesting or unusual aspect of your work.
There will be opportunities available to volunteer at the event and we require support for a number of roles.
Next Steps

If you would like to host an interactive stall or facilitate an engaging session, please click on this link to email Phil Mason and Elaine Pringle by 30 April 2019

If you would like to volunteer at the event, please click on this link to email Angie Lothian and Steve McCall by 30 April 2019