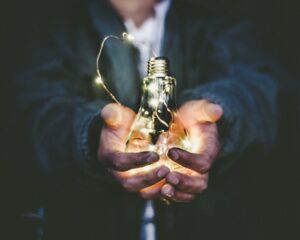 Continuous improvement is a method to make sure that processes, and practices are as efficient, accurate and effective as possible.
Are you interested in finding out more about continuous improvement and how to:
Learn ways to improve your effectiveness in work
Understand a globally recognised method and standard for making improvements
Learn more about how to make a career out of Continuous Improvement
Help yourself and others make better decisions at home and at work
Tennis balls, aeroplanes, making cars and Japan - what's it all about?
This will be an interactive short learning session, we welcome you to come along to find out more.
The aim of the session is to:
Learn more about CI the philosophy and the methodology - making things better by focusing on the system and engaging the people who work in the process.
Attendees will:
Understand how CI can help them in their work with and adopt a proven problem solving improvement approach to improve how our organisation and departments work.
Details of the event:
When: 11 July 2019
Where: Brunel House, 2 Fitzalan Road, Cardiff, CF24 0HA
Book your place on eventbrite (links below)  for the morning or afternoon session:
This event is open to civil servants at any grade. Please bring your Civil Service ID with you.
The nearest paid car park is NCP on Fitzalan Road, CF24 0AB. Queen Street railway station is situated behind Brunel House.
Please note that you will need to seek approval from your line manager to attend and any travel and subsistence costs must be met by your department. This is a learning event and may count towards your 5 a year learning and development days.
For more information please email Tina