The Care Leavers Mentoring Programme pairs civil servants with young people who have left care, so they can provide one-to-one advice that helps them lead independent lives.
Young people leaving care do not always have anyone around to help or guide them, which can make it difficult for them to get on and can make them vulnerable. For example, 39% of care leavers are not in education, employment or training compared to 12% of 19 – 21 year olds who have not been in care. One in 14 care leavers lives in unsuitable accommodation, and 25% of the prison population have a care background.
Civil servant volunteers pass on the skills, knowledge and experience they have built up both inside and outside work, with the aim of helping care leavers to find a job, join a training course or gain qualifications.
The project team is working with Liverpool City Council to bring together different organisations from the public, private and charity sectors to make it easier for young people in Liverpool to get the support they need.
"We can incorporate their specialist skills and professions to help broaden the support we offer," said programme lead Mark Geraghty. "As a Civil Service, we offer something pretty amazing and very different to single organisations, but when linked with others, we offer something above and beyond our own capability, to bring it all in collectively as one offer of support from the community."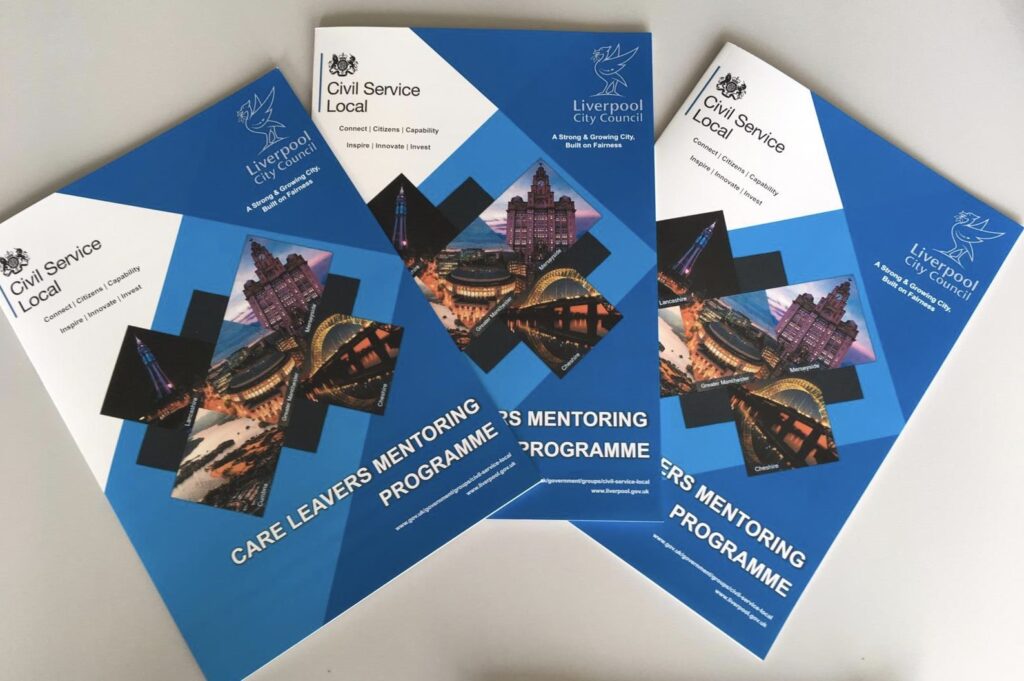 An energy company is training care leavers for the qualification they will need if they want to work on a building site as brick layers, plasterers and carpenters, or in other trades. The company is also teaching them how to apply for jobs and is giving them the chance to practice being interviewed. A charity that works with children and young people is offering on-the-job training with local employers that will lead to a qualification and a better chance of getting a job.
The project volunteers are also opening the doors to a potential career in the Civil Service, by taking the young people they are mentoring on tours of Government offices in Liverpool and arranging job-shadowing. Explaining about the broad range of jobs available, from working on the UK's road and motorway network to overseeing bee-keepers, shows that the Civil Service is a great place to work - and that it offers more than just sitting behind a desk. The programme shows what civil servants do every day, what they can offer and how young people can benefit from having a mentor.
As well as the satisfaction of helping vulnerable young people in their own community, the project volunteers themselves are benefitting from taking part. Learning how to mentor someone effectively is a valuable skill they can take back to their day jobs. Making contacts in different departments gives them a chance to learn from colleagues across Government, and it also helps them gain a better understanding of how the Civil Service works together to serve the UK.
This project shows how civil servants make the Civil Service Vision a reality every day, because they are skilled people who improve outcomes for people in our communities.
Programme lead Mark Geraghty said:
"This mentoring programme truly encompasses what the Civil Service is about. We are using our skilled people to support vulnerable people in our communities, building aspirations and making a difference, no matter how small, to bring about positive change and inspire the next generation of leaders and decision makers."
Mark is planning to expand the programme so contact him and the project team  if you would like to become a mentor to young care leavers in Liverpool.